Servicing Your Waste Oil Furnace During The Summer Months
In order to maintain the highest level of performance, it is important to remember to regularly service your waste oil furnace. Clearing out ash, cleaning the burner and otherwise ensuring safe operation are a must year round – but the summer months are a great opportunity to get in there for a thorough cleaning!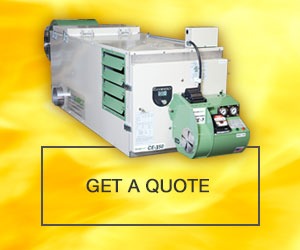 With a good summer servicing, your waste oil furnace is sure to be ready when cold weather rolls around once again. Here are a few things to address during your waste oil furnace summer cleaning:
Clean the oil filter and pump head screen
Clean sludge and water from the oil storage tank
Clean ash from the heat exchanger
Flush the Nozzle Adapter Heater Block (CE-3 Burner)
Flush the Nozzle Adapter Heater Block and Manifold Block (CE-4 Burner)
Contact your Clean Energy Heating Systems local distributor to schedule annual maintenance, or follow the instructions in the Owner's Manual. We've also got some informative videos that will show you how to service your furnace. Some of our customers are do-it-yourselfers, and others prefer to reach out for assistance. Either way, a good cleaning of your waste oil heater is a smart summer project.
Another tip for summer includes turning off the main power to the furnace if it will be offline and not running for more than a week.  If the green power light is "on" at the burner, then the oil temperature is being maintained by the 200W heater element.  If this oil temperature is maintained over a long period of time (like over the summer months) without a call for heat, the nozzle adapter heater block may start to accumulate carbon build-up which might lead to a plugged nozzle. Turning off the main power to the furnace is a good way to prevent this.
Taking time to perform a few minor maintenance procedures on your waste oil furnace now will ensure you stay warm next winter when you need it most!  If you have any questions, please contact us online today or give us a call at 888-519-2347 to learn more. We look forward to hearing from you!