Waste Oil Furnace Buyer's Guide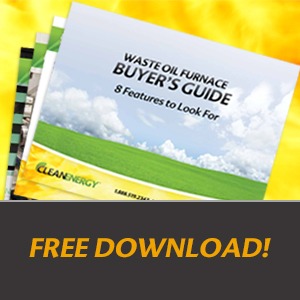 If you're thinking about purchasing a waste oil furnace, there are many important considerations to be aware of.
Our 13-page Waste Oil Furnace Buyer's Guide walks you through eight important features to look for, and provides a handy comparison chart showing how the top six waste oil furnace brands stack up!
Simply fill out the online form below to download the Buyer's Guide in PDF format. It will help answer your questions and give you some great information to think about as you choose the waste oil furnace brand that's right for you.