Meet Us at the Mid-America Trucking Show!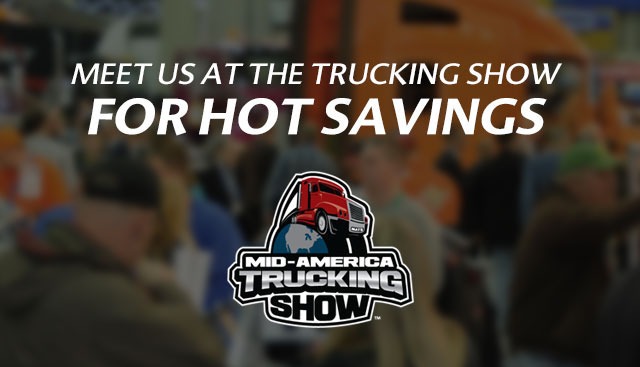 We're packing up the trailer and getting ready to hit the road in anticipation of the Mid-America Trucking Show! We'll be exhibiting at the show and hope to see you there.
March 30-April 1 | Louisville, KY | Booth 10096
If you're not familiar, the Mid-America Trucking Show is one of the largest trade shows of its kind, featuring over 1,000 exhibitors serving the trucking and fleet services industries.
It's a great opportunity to learn about new products, stay up-to-date on industry issues, and network with suppliers, colleagues and customers. Even better, there are educational seminars, entertainment, and there is usually a celebrity or two on hand for the festivities.
Join us at Booth 10096 to check out our furnaces firsthand and learn about our many waste oil furnace innovations like vertical flue tubes, stainless steel components and more.
If you'd like to schedule a time to meet with us at the show to discuss your needs and learn how our waste oil furnaces can help your shop in the months ahead, contact us today. We look forward to seeing you at the MATS Show!